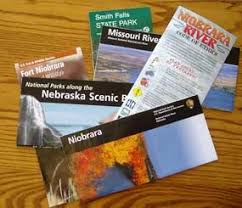 Lately I've had several people ask me what is a pamphlet? A Pamphlet is an unbound printed booklet. Typically they are a single sheet of paper that is printed on both sides and folded in half, in thirds, or in fourths, or it may consist of a few pages that are folded in half and saddle stitched at the fold to make a small booklet. The majority of the time they are black and white but they can be printed full color.
Pamphlet printing is one of the most powerful and cost effective marketing tools available to your business. You can provide invaluable information to your customers and potential customers through pamphlets. Printing pamphlets can attract new customers to your business and expand business with your current customers by introducing them to items or services they might not be aware you offer.
Pamphlets are used for a large variety of applications. They are used to provide product descriptions, detail services your company provides, instructions, quick start guides, company information, events, specials, or tourism guides.
Article Source: http://EzineArticles.com/7928333